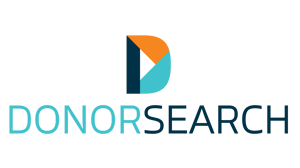 Connecting Giving Aspiration to Capacity.
Interested in becoming a DonorSearch Partner?

Complete the form and hit submit. A DonorSearch team member will contact you within 24 hours.

Yes, it is that easy!

DonorSearch partners with leading software and technology providers to enrich the internal databases of nonprofits. By investing in technology partnerships and integrations, DonorSearch helps make fundraising and research efforts more effective and efficient for nonprofits around the world.

The actionable insights nonprofits gain by combining internal data and DonorSearch's data help nonprofits focus their time and effort on the best major gift prospects.

Fundraising doesn't have to be complicated. Let's get started!